Latest topics
»
Taintedbloom Biography
by
Taintedbloom
Mon Feb 22, 2016 10:46 pm
»
Ban the Person Above
by
Soma
Sat Feb 20, 2016 11:30 pm
»
Stormblaze Bio
by
Stormblaze
Sat Feb 20, 2016 6:01 am
»
Veras at home
by
Veras
Sat Feb 06, 2016 2:26 pm
»
Thsarias's Bio
by
Cheza
Wed Jan 27, 2016 2:04 pm
»
Soma's Bio
by
Cheza
Thu Nov 26, 2015 4:57 am
»
Two truths; One lie
by
Soma
Tue Nov 24, 2015 11:51 pm
»
Yum or Yuck!
by
Fury
Tue Nov 24, 2015 8:15 am
»
Fury's Bio (W.I.P) (Almost Done)
by
Fury
Sun Nov 15, 2015 4:33 am
»
Werewolf Terms (IMPORTANT!)
by
Cheza
Sun Nov 15, 2015 12:03 am
August 2019
| Mon | Tue | Wed | Thu | Fri | Sat | Sun |
| --- | --- | --- | --- | --- | --- | --- |
| | | | 1 | 2 | 3 | 4 |
| 5 | 6 | 7 | 8 | 9 | 10 | 11 |
| 12 | 13 | 14 | 15 | 16 | 17 | 18 |
| 19 | 20 | 21 | 22 | 23 | 24 | 25 |
| 26 | 27 | 28 | 29 | 30 | 31 | |
Calendar


General Information
Name (full name optional) ~ Cheza Maria Hartley (maiden name: Thompson)
Nicknames (if any) ~ Chez (pronounced the same as the board game Chess)
Age (human years) ~ 32 years
Gender ~ Female
Sexuality (straight, homosexual, etc.) ~ Straight
Pack (Mist Mountain, Lurking Shadows, Deep Waters, Whispering Wind: if loner, put "N/A") ~ Mist Mountain
Rank (try not to put a high rank: alpha, beta, healer) ~ Alpha female
Other characters (if none others, put N/A or leave blank) ~ None at the moment, but will edit this when I make more characters
Human Appearance
Hair color ~ Auburn with a few stands of hair having a blonde-like color
Hair length (short, medium, long) ~ Long and curly
Hair style (optional) ~ Usually hangs loose on her shoulders
Eye color/colors (if more than one eye color, put which eye is which color) ~ Sky blue
Height (feet and inches) ~ 5 feet, 11 inches
Weight (in pounds) ~ 137
Accessories (necklaces, rings, piercings, tattoos, etc.) ~ N/A
Weapons (if any) ~ N/A
Image 1:
Image 2:
Image 3:
Wolf Appearance
Fur color (be specific if needed) ~ Mostly white
Fur markings (if any) ~ Black and grey patches on shoulders
Fur length (short, medium, long) ~ Long
Eye color/colors (if more than one eye color, put which eye is which color) ~ Amber
Body build (muscular, average, less than average) ~ Muscular
Accessories (necklaces, piercings, etc.) ~ N/A
Image 1:
Image 2:
Image 3:
Persona
Personality (MUST be a MINIMUM of 3 FULL sentences! NO EXCEPTIONS!) ~ Cheza is the kind of werewolf that other werewolves turn to for comfort. She is very gentle, comforting, smart, respectful, strict when need-be, brave, cautious when need-be, and very social. Even though she is easy to get along with others, she tends to over-react if a pack member disrespects her or an event upsets her in some way. She is sensitive, any werewolf and/or event can upset her easily. She tries to act strong and confident around her pack-mates, but her sensitivity as well as her tendency to over-react makes it hard for her to do so.
Likes (optional, be specific if put) ~ Hunting, going out on patrols, being around pups, peace between packs, pack-mates' loyalty, respect, and being able to help her pack thrive
Dislikes (optional, be specific if put) ~ War between packs, rude pack-mates, being underestimated, and werewolves making her upset
Fears (be specific if possible) ~ Dying without feeling her actions made a difference to her pack
Quote (optional) ~ "Be strong enough to stand alone, be yourself enough to stand apart, but be wise enough to stand together when the time comes."
Relations
Mate (leave blank if none) ~ Alpha male of MM, ______ ______ Hartley
Pups (leave blank if none) ~ None, but thinking of having some when she believes she and her mate are ready to have some
Friends (be specific if possible) ~ Mist Mountain Pack members
Enemies (be specific if possible) ~ Werewolves from other packs, loners, and fate
Parents (optional) ~ Marilyn E. Thompson (mother, currently an elder of Mist Mountain) & Fredrick V. Thompson (father, deceased, was an elder of Mist Mountain)
Siblings (optional) ~ Riley A. Thompson (twin brother, currently a sentinel for Mist Mountain) & Bethany R. Thompson (younger sister, currently a hunter for Mist Mountain)
Roleplay Information
Strengths (fighting, stamina, speed, etc.) ~ Fighting, tracking prey, hunting, defense, climbing steep hills, and endurance
Weaknesses (be specific) ~ Speed, stamina, and swimming
Roleplay point of view (1st person, 2nd person, 3rd person) ~ 3rd person
Other Information
History (MUST be more than 100 words in order to get a high rank!) ~ Cheza had an average childhood compared to most loners do. Cheza was born along with her twin brother Riley from two pure-blooded werewolves named Marilyn and Fredrick. Before she was born, her parents met when they were pups and grew up together as friends until they became mates long after they lost their student status. Cheza's father was originally born a loner, but due to another supernatural's actions towards his parents, wound up being orphaned after that other supernatural killed both his parents. He was the only child, and after accidentally wandering into Mist Mountain territory, was found by a former Sentinel of the pack who carried him to the pack house. He then was accepted into the pack and raised by a female werewolf who had lost her infant's life. Cheza's mother was the only daughter of the former Alphas of Mist Mountain. After her parents had gotten to know each other very well, not long after the end of their student status, her father asked her mother if she would be his mate. She said 'yes'. After her parents got married and settled down as the new Alphas, her mother soon realized she was expecting pups. But there was only one problem......her father didn't exactly want kids at that time, but it was already too late to not have kids. 8 months later, her mother gave birth to her and her twin brother. As toddlers, the two twins stayed close to one another and tried their best to stay out of their kid-disliking father's way. When the two of them became students, Cheza was originally chosen to be the student of a fighter, but her mother decided to teach her instead. Her brother became the student of the former Sentinel of Mist Mountain, whose place he would take over for when he finished all his training. Not long after the two twins traded in their student ranks for mid-ranking ranks, Cheza fell in love with a handsome werewolf named _________. The two of them became mates and following her father's untimely death, Cheza and her mate ________ became the current Alpha pair.
Disabilities (blindness, deafness, etc.: if none, leave blank) ~
Last edited by Cheza on Fri Nov 06, 2015 12:09 am; edited 1 time in total
Oh her and veras will get along swimmingly... Speaking of that I'm thinking of opening an rp with him chasing down a skinwalker through her territory
Loner/Admin





Posts

: 52


Join date

: 2015-09-24



Great, then I can roleplay as her for the first time

And if you want to be her mate, her mother, or one of her siblings, feel free!

_________________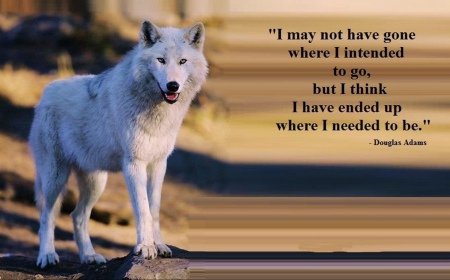 I'll make a character for that probably later today
Loner/Admin





Posts

: 52


Join date

: 2015-09-24



I'll be waiting for it.......literally!

_________________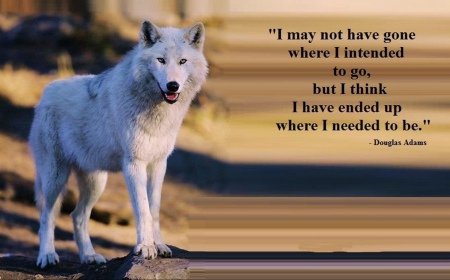 Similar topics
---
Permissions in this forum:
You
cannot
reply to topics in this forum